Eye


Wear
After your eye examination, if glasses are required, one of our experienced dispensing team will give you as much help as possible to ensure you end up with the best choice of frames and lenses specifically for you.
This area can often be a minefield of choices especially for new spectacle wearers and our dispensing opticians are there to help you in the process.
Were you aware that you can get glasses specifically for computer use and various sports, as well as prescription sunglasses? No matter what your requirements, our aim is to provide you with the best pair of glasses you have ever had.
Frames
A suitably fitting frame is imperative to ensure the lenses are correctly positioned for the person's prescription and pupil centration.
The choices are wide ranging and some frame designs may suit one person more than another. Our dispensing opticians will assist you in your choice and advise if a particular frame may not be quite suitable for the chosen lenses.
We carry a very wide selection of premium and designer frames along with good mid and budget ranges, and with prices starting from £9 there is a frame to suit everyone's needs and budget. We have a comprehensive selection of each brand that we carry and work closely with our suppliers to ensure that our collections are always kept fresh and up to date.
Our frame collections come all over the world with a high proportion of them made in Europe, including brands such as Skaga, Hugo Boss, Carolina Herrera, Etnia Barcelona, and Prodesign Denmark.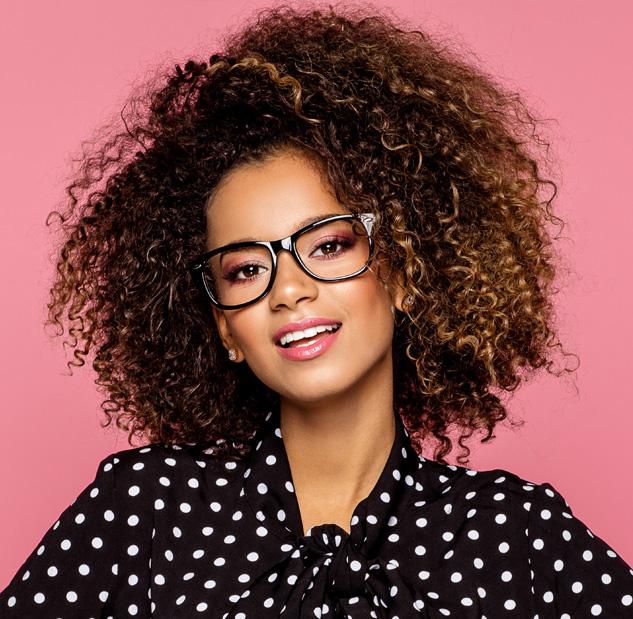 Lenses
With hundreds of lens options available on the market today and many brands to choose from, it is more important than ever to speak to an experienced professional when choosing your new glasses.
Single vision or multifocal, hard-coated or anti-reflection coated, spherical or aspheric, freeform or conventional, photochromic, sports and occupational (eg VDU lenses) – all these come with their own benefits and our experienced dispensing opticians will be happy to guide you through the options.
As a truly independent practice we are not restricted in our choice of suppliers and can pick the best lens option to suit each individual patient. In addition we have been classed as a 'Varilux Specialist Optician', and were chosen by Hoya to be their first 'Specialist Vision Care Centre' in Scotland.
Sunglasses
In addition to the physical and cosmetic benefits they provide, a good
UV blocking pair of sunglasses

is essential to protect the health of the eyes from the sun's harmful rays.

High exposure to UV light increases risk of cataract and macular degeneration, and use of UV blocking sunglasses has been proven to reduce this risk.

At Corry & Christie we carry a comprehensive range of sunglasses and sports goggles all with 100% UV block – additionally some have photochromic or polarising filters.

Ranges we stock include Elle, Esprit and Ferucci and many of our sunglass frames can be fitted with lenses to your prescription – we will be happy to give you advice on this.